---
The company carried out condolences for the crew members and special shift personnel on board before the festival
The Spring Festival of the Year of the Tiger is coming, and the weather is often rainy, snowy, and cold. Taicang Shipping is very concerned about the ship's crew and special personnel who stick to their posts and work hard. The company's "Jiangyuanrui" ship berthed at Suzhou Modern Container Terminal in Taicang Port, and the special staff of Taicang Branch in the new century were isolated in the hotel. Zhao Zhigang, the general manager of the company, led the team to the port and isolated the hotel to pay tribute to the crew and special personnel, accompanied by relevant personnel from the company's Safety Supervision Department and New Century Taicang Branch.
Zhao Zhigang and his delegation strictly complied with the requirements of epidemic prevention and control, and extended Spring Festival greetings to all crew members and special shift personnel from a distance, wishing them good health and happiness. He said that in the past year, the good performance of the company could not be separated from the selfless efforts of the crew and special staff. The company will increase its concern and continue to improve the sense of gain and happiness of employees; He also urged the crew members and special shift personnel to strictly abide by the epidemic prevention and control regulations, and strictly implement the epidemic prevention and control to ensure physical and mental health and the safety and stability of the ship.
Crew members on board and special shift personnel shall receive condolences in strict accordance with epidemic prevention regulations. All crew members and special isolation personnel of the "Jiangyuanrui" ship thanked the company one after another, and said that they would shoulder the mission bravely, forge ahead, do a solid job in epidemic prevention and control and safety production, and make due contributions to the high-quality development of the shipping sector.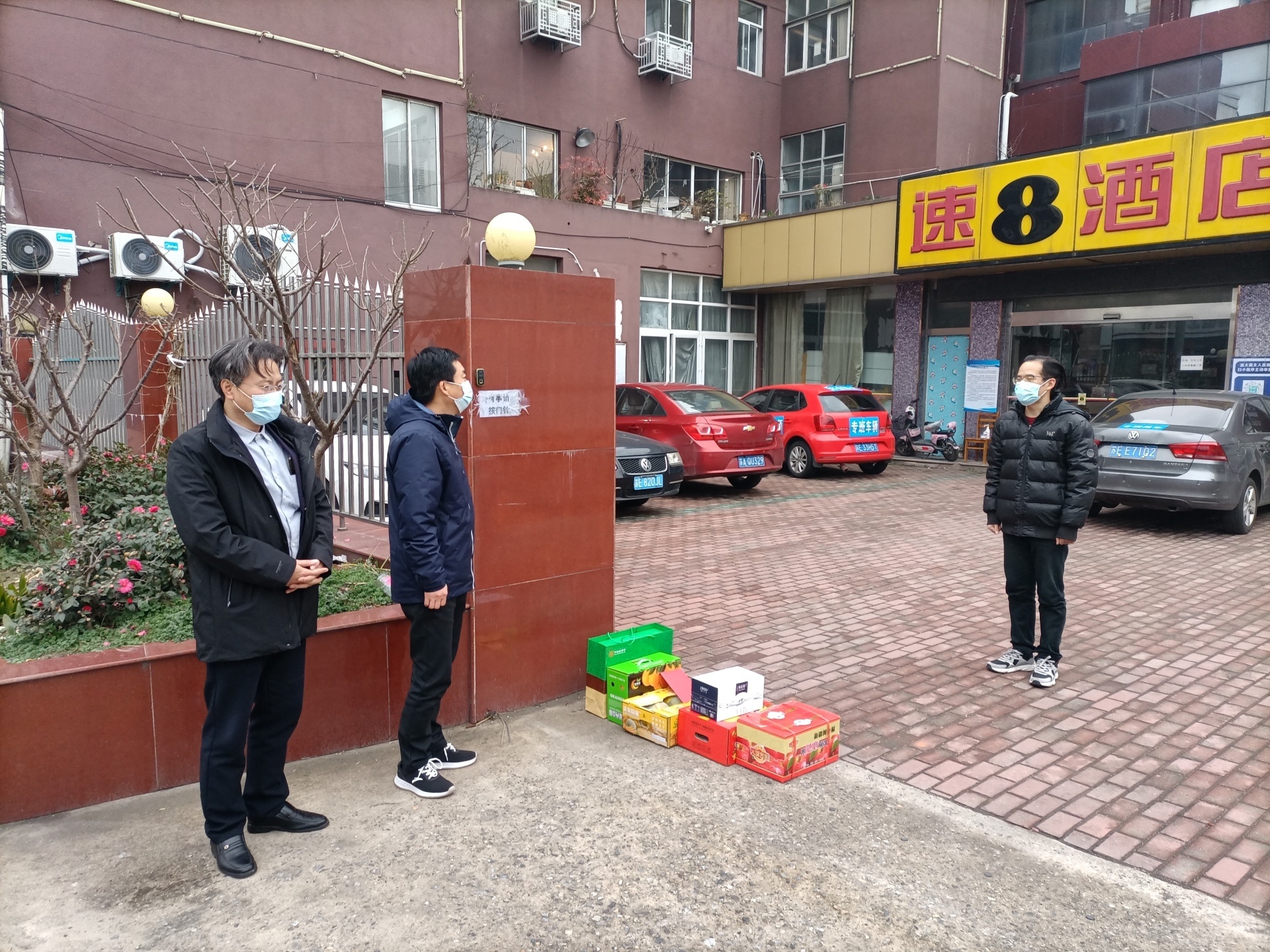 慰问,人员,船员,公司,疫情,隔离,太仓,新世纪,广大