---
Taicang Maritime Holds Safety Work Conference in the Fourth Quarter of 2021
In the afternoon of December 27, Taicang Shipping held the fourth quarter safety work meeting to comprehensively review the development and implementation of work safety and epidemic prevention and control in 2021, carefully analyze the shortcomings, and deploy relevant work in 2022.
The meeting organized to watch the warning educational film of the main responsibility of safety production in transportation enterprises and the training video of epidemic prevention and control, learned and conveyed the spirit of the Notice of the Provincial Safety Committee Office on Doing a Good Job in Safety Prevention during the New Year's Day and the Spring Festival, and carried out the training on laws, regulations and rules of safety production. Through training and learning, the Company's employees further strengthened their red line awareness and bottom line thinking, and further realized the importance of the safety production responsibility of all employees.
The meeting proposed the deployment of work safety for next year. First, we should continue to do a good job in the normalization of epidemic prevention and control, strengthen the refinement and implementation of epidemic prevention and control measures on ships and shore, and strictly perform the supervision responsibility for the prevention and control of epidemic diseases on ships of related parties; Second, we should improve the safety management system, strengthen safety education and training, strictly implement one post, two responsibilities, and tighten safety management responsibilities at all levels in accordance with the requirements of "three controls and three musts", form a safety management atmosphere for all staff to participate in, and improve the enterprise's intrinsic safety management level; Third, we should attach importance to improving the construction of the dual prevention mechanism, normalize the investigation and treatment of hidden dangers, conscientiously do a good job in self inspection and self correction, combine the actual situation of the company, formulate the key points of safety, health and environmental protection work for the next year, establish a list of safety tasks and implement them item by item; Fourth, we must strictly implement the leadership system, do a good job in safety production, epidemic prevention and control and stability maintenance during New Year's Day, Spring Festival and other major holidays, and make safety arrangements during holidays in advance; Fifthly, we should continue to do a good job in the construction of the company and ship teams according to the construction requirements of the provincial port group and Jiangsu Ocean Shipping team, and further consolidate the safety work at the grassroots level under the guidance of team construction.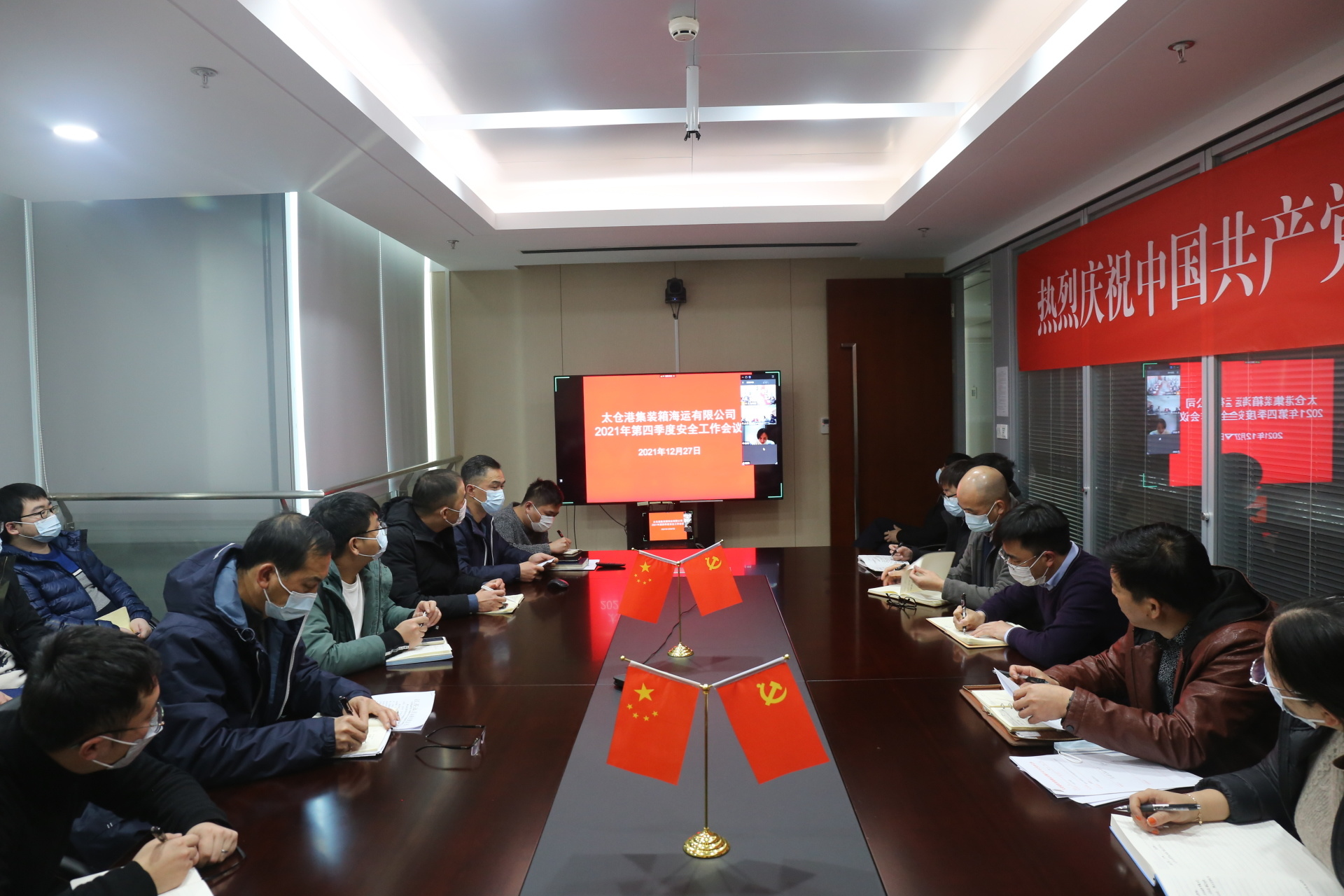 (The General Manager and the heads of all departments and offices sign the 2022 Work Safety Responsibility Statement)