---
Taicang Shipping Adds Lianyungang Jiuzhou Route
[In order to fully implement the "Belt and Road", the Yangtze River Delta regional integration, transportation power and other strategies, serve to build a new development pattern, and promote the high-quality development of the regional economy, under the guidance of the deployment of the Shipping Business Department of the Provincial Port Group and the Jiangsu Ocean Shipping Business Department, Taicang Shipping has actively promoted the construction of the "2+2" market system around the "one zone, three ports", and created a remarkable achievement in opening two routes in a month.]
On October 28, Taicang Lianyungang Jiuzhou Line successfully made its first voyage in Lianyungang Port; On November 2, the first ship" New Taiping" The ship arrived at Bodo Port, Kyushu, Japan.
A 629TEU container ship will be put into operation at the beginning of the route. It starts from Lianyungang Port every Thursday, arrives at Boduo Port on Monday, and arrives at Mensi Port on Tuesday. The one-way voyage takes only four days, greatly reducing the sea transportation time, significantly reducing the logistics and time costs of enterprises in the hinterland, and opening up a new green, convenient, efficient and intensive channel. This route is the third Kyushu route and the first Lianyungang Japan route of Taicang Maritime Transport. It not only further optimizes the layout of Lianyungang's offshore routes, but also operates in series with the existing Taicang Kyushu line. Taicang Shipping deeply implemented the spirit of Xu Kunlin, deputy secretary of the provincial party committee and acting governor of the province, in the investigation and guidance of Lianyungang Port, to; Integrate into the development of the Yangtze River Delta and make full use of the Longhai Line" For guidance, the combined effect of Lianyungang Port and Taicang Port will be magnified.
For a long time, Taicang Shipping and Lianyungang Port Holding Group have maintained close cooperation, and the two sides have jointly built Lianyungang Vietnam Thailand boutique route, Suqian Lianyungang inland river lighterage channel and Lianyungang office, greatly enhancing the attraction, radiation, influence and cargo source gathering power of the port; A three-year strategic cooperation agreement was signed in January 2021, aiming to continuously expand and strengthen Lianyungang's business, fully serve the development needs of Lianyungang and its surrounding logistics industry, and jointly promote the coordinated development of port and shipping.
Taicang Shipping will take the successful first voyage of Lianyungang Kyushu Line as an opportunity to make efforts to stabilize the route, expand the supply of goods, and create a high-quality route of Lianyungang Kyushu, making new contributions to further smooth the logistics channel between our province and Japan, and promote the development of port and shipping.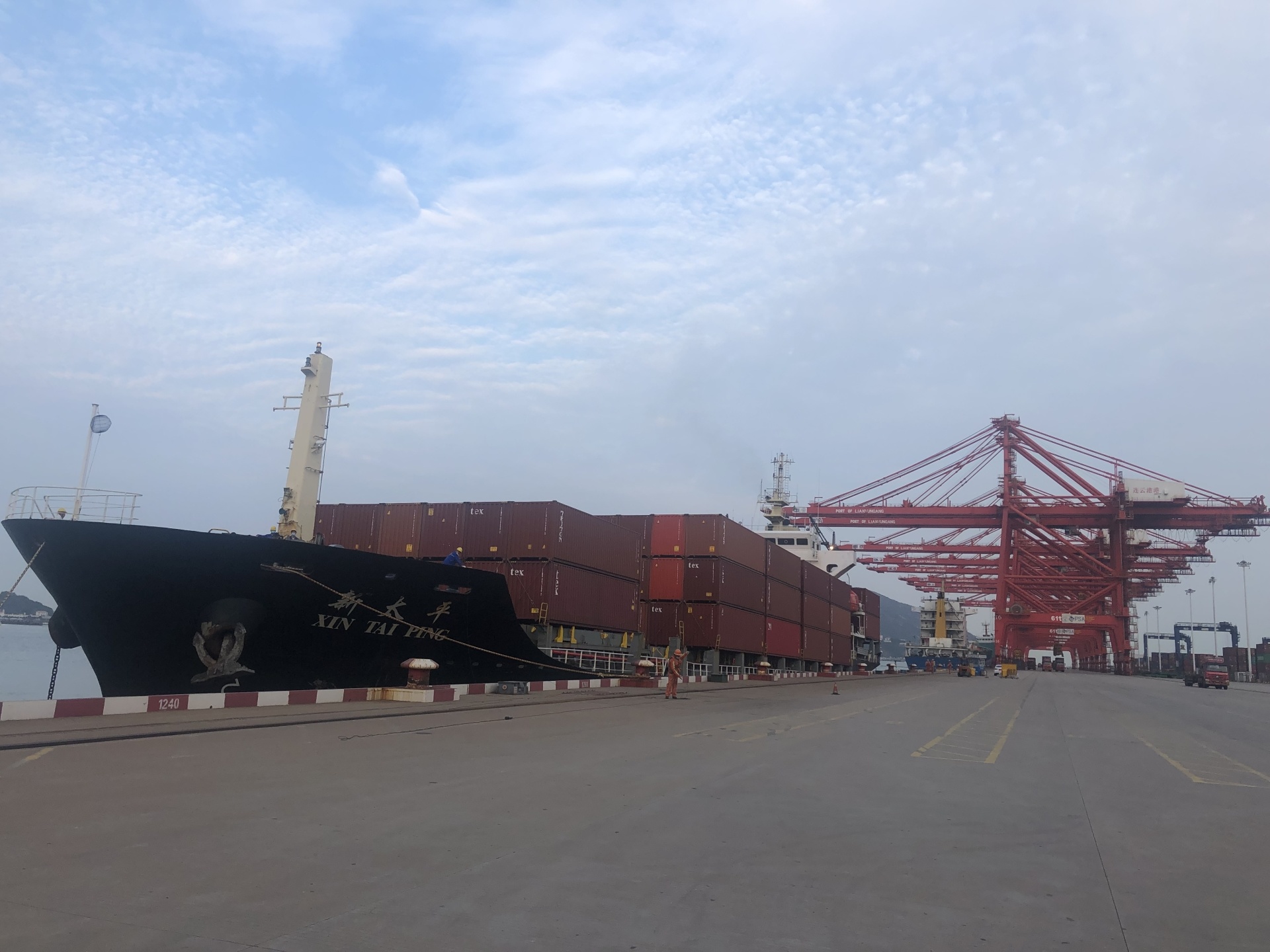 太仓,连云港,航线,九州,海运,发展,推动,首航,通道